The Ponderosa Forest Civic Association Welcomes You To
Ponderosa Forest!
Ice Cream, Barbarcue and Bingo
It's our favorite holiday of the summer! The Fourth of July. The time we salute our nation's birth with family outings, fireworks and parades. So, mark your calendar and come and celebrate it with the Ponderosa Forest Civic Association at our annual gathering at the gazebo in Ponderosa Park at the Ponderosa Elementary School.
Come by at 4:00, on Saturday, July 4, and stay until 7:00 with family, friends and neighbors. "This year's event is going to be our biggest yet", according to Karen Burke, event coordinator.
"We'll have activities for everyone including the giant Moon Walk for the kids and bingo for the adults, which are both favorites with everyone." Free ice cream, prizes for bingo and lots of give-aways will insure a fun evening for anyone who will be there. This year the Association has added a delicious barbarcue to the festivities, insuring it will be one of those events you don't want to miss.
So, bring your bug spray and come for a great evening to celebrate with the Ponderosa Forest Civic Association, friends, family and neighbors and sing Happy Birthday to the great U. S. of A.



Fall Events Hosted by the Ponderosa Forest Civic Association www.ponderosaforest.org
We are pleased to announce that your Civic Association is busy planning several family friendly Fall events sure to be a hit with young and old alike. On Tuesday October 6 we will once again be hosting the National Night Out Event at the Ponderosa Park on Woerner Rd. The theme for this year is "Movie in the Meadow". Yes, we will have an outdoor movie suitable for all ages along with free popcorn and drinks. Bring your own lawn chairs, mosquito spray, and canine friends for a romp in the park before the movie starts. At this event we will be signing up volunteers for our annual Ponderosa Forest neighborhood clean-up to be held the following Saturday October 10. Let's all lend a hand to spruce up our community before the holiday season by cleaning up the trash and debris at our major entrances and along Cypress Creek Parkway (FM1960). A clean neat neighborhood helps to maintain our image as a quality community in which to live and work. Take pride in your community by participating in this event! Visit our web site for additional details and updates.

Hayes Reed was presented with the PFCA 2015 Scholarship by PFCA Secretary Janet Leggett at the monthly PFCA meeting on June 3
(click here for photo)


News from the Ponderosa Forest Community Association
(Reprinted from the Ponderosa Pride)
Kathy Mason-Stone, PFCA Board
pfca.kmason@gmail.com
Who We Are:
Ponderosa Forest Civic Association (PFCA) is a non-political, all-volunteer organization whose mission is to promote and provide civic and general welfare for the residents. In short, we are about the people of Ponderosa Forest not maintenance of your individual property. We are the umbrella organization serving all residents of Ponderosa Forest including the west side, east side, and village and townhomes. In other words, come one, come all, you are all welcome and in fact, needed, in our volunteer organization. Unlike a Home Owners Association (HOA), PFCA cannot impose covenants or rules for home owners and membership is not mandatory. All residents, whether home owners or renters, are encouraged to actively participate in any of the meetings and events sponsored and organized by your Civic Association. Our mission is to mold a neighborhood of homes into a community of involved residents all striving to make our community a better place to live for our children, grandchildren, us, and our pets. Meetings are on 1st Tuesday of each month at the Ponderosa Forest Utility District (PFUD) facility on Anvil at 6:30 pm. Whether you are a paid member of the Civic Association or not, we want your participation at our meetings and events. Bring your ideas, constructive criticism of our activities, a desire to meet and interact with new people, or just your curiosity to our meeting. You can learn more about us on our website at www.ponderosaforest.org.
So, roll up your sleeves and get involved in your community!
What We Have Done and What We Want To Do:
Two years ago this Civic Association was near extinction, with only two people from our neighborhood actively participating on the Board of Directors. A small group of determined residents were mobilized and revitalized the organization. In the last two years we have organized National Night Out in the Fall, a party and photo session with Santa for the kids, awards for the best decorated homes for the holidays, monthly yard of the month awards for beautifying our neighborhood with landscaping, college scholarships for neighborhood students in need of assistance, Easter Egg hunt with 10,000 Easter eggs for the children, welcome baskets for our new neighbors, Fourth of July party with music, bingo for the adults, fun and games for the kids and great food for all. When the Civic Association was revitalized 2 years ago, the Park at Ponderosa elementary school was near derelict. Playground equipment was broken and unusable for the kids, no water fountains worked, the gazebo and park benches were in disrepair and in need of paint, the lawn sprinkler system was not working so the park was dusty and unpleasant for all, there were no flowers or landscaping. In short, the park was a mess to look at, barely used by our children, and a sad reflection on our neighborhood! In cooperation with officials at Ponderosa Elementary School, the park is once again one of the things in which Ponderosa shows it's pride. Water fountains were fixed, landscaping was installed and is now being maintained, gazebo was painted and repaired, trees were trimmed, new park benches were installed, and lastly your Civic Association purchased more than $26,000 in new playground equipment for our kids. We are Ponderosa proud and your voluntary dues of $35 for the year or $60 for two years goes a long way. We believe your money is well spent. Think about it, even in the current economic downturn, about 10 cents a day, if we all contribute, can make a positive difference in the quality of our lives. Be a part of the action by paying your dues at our monthly meeting on the first Tuesday of each month at 6:30PM at the PFUD building on Anvil, by attending any of our sponsored events or by mailing to:Ponderosa Forest Civic Association PO Box 73546 Houston, TX, 77273-3546


We are adding a new quarterly honor to be given to one of our residents which we will call the PFCA Good Neighbor Award. We will write a short article for the next issue of the Ponderosa Proud Newsletter highlighting the achievements or characteristics that make a positive difference to our community. Send your nominations to pfca.kmason@gmail.com and include your contact information as well as that of the person you are nominating for this honor. There are a lot of people deserving the accolade "Pride of Ponderosa", so help us to know who they are and to celebrate their lives throughout the Ponderosa Forest community. We have purchased decals for automobiles of all residents of Ponderosa Forest thus clearly identifying them as residents. This will greatly assist our Precinct4 Constables patrolling our streets to easily identify cars not belonging to the neighborhood. Where can I get one of the car decals? Simply come to one of our events or to our monthly meeting and we will give them to you free of charge. With your support and involvement, we hope to be able to purchase additional playground equipment for the park such as a slide. Will you help? Together we can make our community vibrant , attractive, and more enjoyable and safe for young and old alike. Get involved…..


Ponderosa Forest Yards of the Month
June 2015

The Garden Club recognizes homeowners with outstanding yards. The Ponderosa Civic Association decided to recognize additional homes with
beautiful yards because there are so many nice landscapes in our neighborhood.

(Click The Yard Of The Month Sign To View The Slideshow)

Ponderosa Forest Lost And Found Pets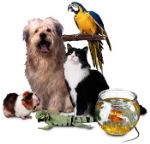 Click Here To Report Lost Or Found Pets

Please Attach A Photo Of The Pet You Found Or Lost To The Report!

Click Here To View Found Pets / Click Here To View Lost Pets




Ponderosa Recycles!

In order to be more environmentally conscientious, Ponderosa Forest provides bins for residents wishing to recycle clean paper, cardboard, plastic and aluminum. Our community recycle bins are located behind the PFUD facility on Anvil. It's easy and convenient to pitch in to help preserve our environment by disposing your recyclable materials in the marked green containers.
(Sorry, no glass or tin products are accepted at this time)
Current Conditions
As of: 5:53 PM
Mostly Cloudy
Temp: 88° F
Humidity: 70%
Winds: S 9 mph
Ponderosa Park Officially Opened
May 3rd, 2014
Click the image below for a slideshow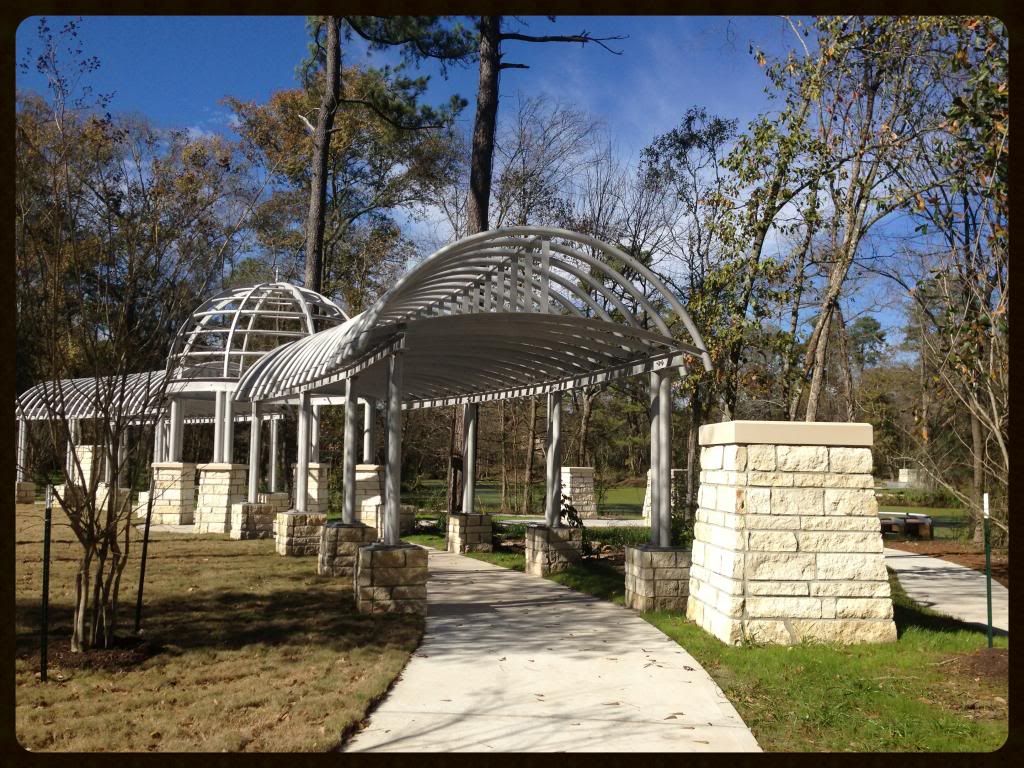 Ponderosa Forest Civic Association
Ponderosa Forest Civic Association (PFCA) is a non-political, all-volunteer organization whose mission is to promote and provide civic and general welfare for the residents.

Unlike a Home Owners Association (HOA), PFCA cannot impose covenants and membership is not mandatory. All residents are encouraged to actively participate in any of the meetings and events.

Meetings are on 1st Tuesday of each month at the PFUD facility on Anvil at 6:30 pm.

Ponderosa Forest Residents
If you notice a property in Ponderosa Forest that needs attention and appears to be outside the bounds of our deed restrictions, please don't hesitate to contact the respective home owners associations and bring the issues to their attention. The HOAs are responsible for enforcing the standards of our neighborhood. We all need to be diligent to help ensure our neighborhood is well maintained and remains a safe and attractive place to live.

Click here for HOA contact information
To report a street light outage call 713.207.2222 or 800.332.7143 (select prompt 5).You will need to know an address near the outage or you can make a note of the six digit pole number on the light pole (located at eye level on the side of the pole that does not face the street).



Ponderosa Elementary School Newsletter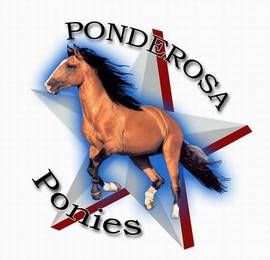 Under Construction:
Students from Ponderosa Elementrary!


Like our neighborhood Facebook page!